A Deeper Look into the African Fashion Education System
07 Nov, 2022
A Deeper Look into the African Fashion Education System
In the last decade, Africa's fashion industry has grown remarkably and attracted a lot of attention at the global stage. As the industry continues to develop, more attention is being given to the fashion sector, as it is a critical foundation block which influences how effectively Africa's fashion industry is able to meet market demands. This week we explore the Africa's fashion education system, its current challenges and the work being done to advance it.
The current landscape of Africa's fashion education
According to a report by CIAFE, Africa has over 500 fashion schools delivering a variety of fashion courses. West Africa, specifically Ghana and Nigeria have the most fashion schools followed by the Southern African region. The abundance of fashion schools in Africa, however, is not in any way reflective of the quality of fashion education that prevails.
To begin with, Africa's fashion education sector is highly informal, and lacks regulation. These sentiments have been echoed by fashion education enthusiasts Sophie Nzinga Sy of the Dakar Design Hub, and founder of CIAFE, Frederica Brooksworth. In their interviews with Fashionomics Africa, they bemoaned the lack of structure and foundational support in Africa's fashion education sector. Other problems associated with the current fashion education system (explored later in the article) include poor curriculum design, lack of accreditation and poor investment in educational infrastructure.
The results of the system's shortfalls are evident in the small number of African household names in fashion, relative to the numerous fashion schools in existence. Ultimately, the foundational weaknesses of Africa's fashion education, constrain the industry's capacity to create employment and revenue.
Who are the leading fashion education providers?
South Africa is ranked highly in the provision of quality fashion education. It has the highest number of accredited fashion institutions in Africa, and consequently is renowned for its local designers that produce quality work. Thebe Magugu, Rich Mnisi and Lukhanyo Mdingi are some of the examples of internationally acclaimed South African fashion designers who attained their formal fashion education in South Africa.
STADIO is one of South Africa's leading fashion academies, offering progressive, relevant and up to date curricula. The quality of its course offerings is backed by an international accreditation from the British Accreditation Council (BAC). As a way of providing learners with a more holistic learning experience, STADIO institution has also adopted a value chain approach, by establishing forward linkages with the fashion industry. STADIO is affiliated to organizations such as the South African Fashion Week, and Foschini-an established fashion retailer in South Africa, among others. South Africa also boasts of institutions like the Elizabeth Galloway Academy of Fashion, and the Design Academy of Fashion which are also accredited, and offering quality fashion education in the country.
In West Africa, the Dakar Design Hub is a strong, emerging fashion education provider that is based in Senegal, West Africa. Despite having been officially launched in 2021, the institution delivers quality fashion education by adopting a circular approach to education. Complimentary to the fashion school, it offers a manufacturing space, a fashion studio, and mobility training. The students' learning experiences are also enriched through engaging experienced lecturers from established Western fashion institutions, to facilitate some of its courses. Furthermore, the Dakar Design Hub is proactive about establishing linkages with the industry, through its participation in key events such as the Dakar Biennale.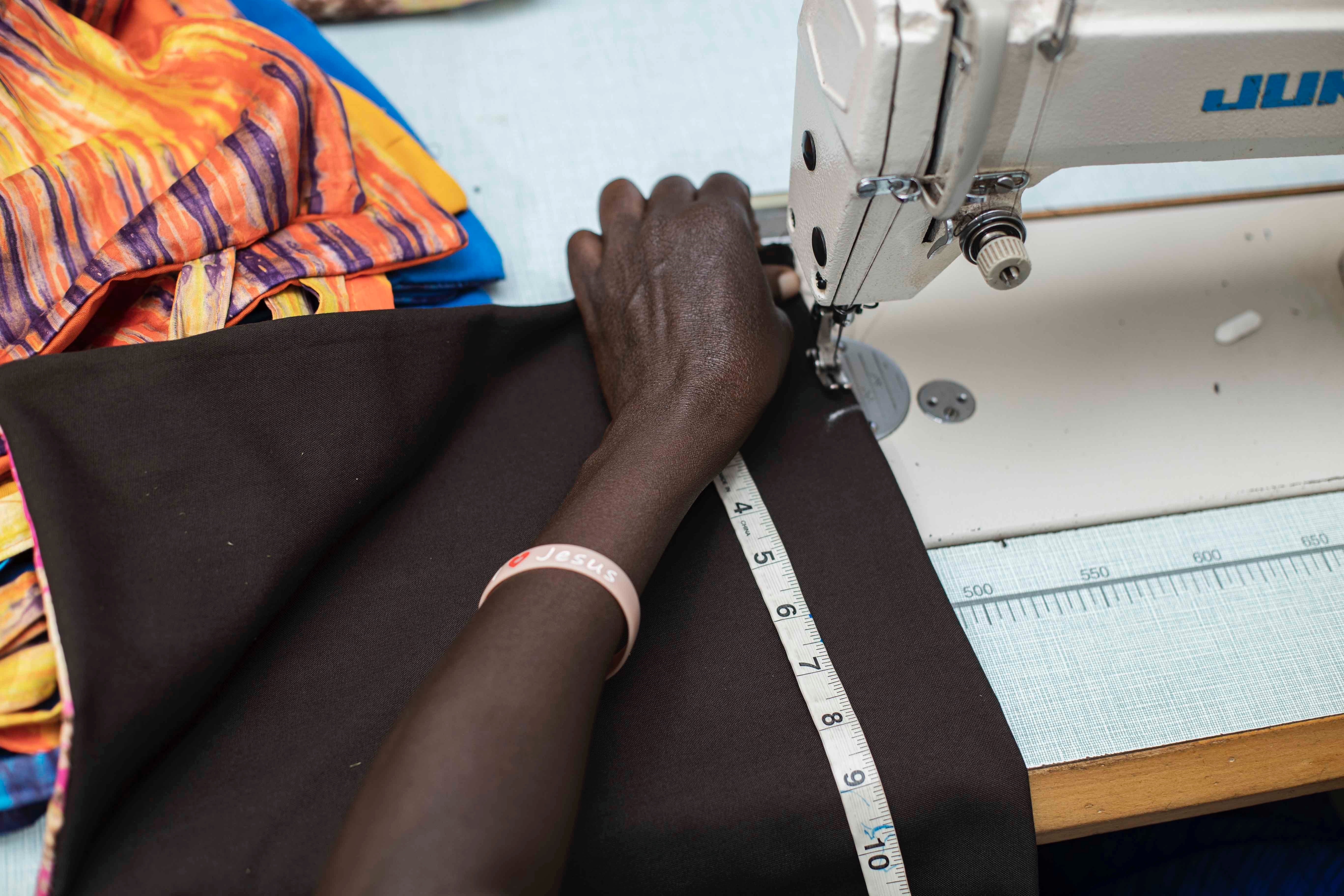 Organizations Supporting the Advancement of Africa's Fashion Education Sector
CIAFE
The Council for International African Fashion Education (CIAFE) is an organization that supports the development and advancement of fashion education in Africa. It improves fashion education in Africa by working closely with academics, researchers, educators, and practitioners who work directly, and also indirectly, in the African fashion industry, to offer high-quality curricula for African-based students.
African Fashion Research Institute
The African Fashion Research Institute (AFRI) focuses on the politics, power and potential of the continent's contemporary fashion and its legacies. AFRI engages local and global Africa fashion stakeholders — from students and designers, to academics and patrons — to spark public interest, engage on decolonial research projects, and promote educational outreach and collaboration.
Challenges in Africa's Fashion Education Sector
Lack of accreditation – Most fashion schools in Africa, are not accredited. This means the quality of their education cannot be ascertained. Ghana for instance has over 100 fashion schools but only 8 institutions are accredited.
Poor curriculum design - Available courses in the Africa's fashion education sector often over emphasize fashion design skills, whilst neglecting other careers along the fashion value chain. For instance, Nigeria has over 80 fashion schools whose sole focus if fashion design only.
Limited linkages with industry – Majority of fashion schools in Africa focus on the completion of fashion courses but little focus is placed on linking studies with industry and gaining valuable work experience.
Lack of capital – The lack of foundational support to the fashion industry as a whole also echoes in Africa's fashion education sector. Most fashion schools lack resources to upgrade the infrastructure, and incorporate up to date tools for delivering fashion education
Recommendations for Improvements
Technology – Institutions offering fashion education in Africa should exploit technology to access better resources for both learning and teaching online.
Broadening the curriculum – Fashion schools should consider offering courses in other areas along the fashion chain such as production coordination, fashion illustration, and trend forecasting among others.
Establishing linkages with industry – Experiential learning is a critical element of developing competent skills people in the fashion industry. It is therefore important for fashion education providers to forge linkages with industry as a way of giving fashion students valuable learning experience.
Funding – Fashion education should seek partnerships with government, private sector and development partners in order to source funding for upgrading their infrastructure, equipment and overall improvement of course delivery.