Put your best foot forward with Umòja Shoes: Sustainable sneakers for a better world
10 May, 2023
Put your best foot forward with Umòja Shoes: Sustainable sneakers for a better world
Umòja Shoes was among the top finalists of the third edition of the Fashionomics Africa Contest, organized by the African Development Bank in collaboration with the United Nations Environment Programme, Parsons School of Design, strategic consulting and communications agency BPCM, the Ellen MacArthur Foundation and the Centre for Sustainable Fashion. François Souchet, the Global Head of Sustainability and Impact at BPCM, expressed his excitement in collaborating with the African Development Bank on the contest and affirmed that "the quality of the submissions for this year's contest was incredible and shortlisting three finalists was not an easy task. All of them are demonstrating a thoughtfulness and depth of approach that is extremely inspiring!"
Umòja Shoes' sustainable production model for sneakers showed the world that when it comes to sustainability, Africa is highly capable. Using plant-based fibers from beginning to end of the production process, Umòja Shoes has successfully designed and produced sneakers which are 100% plant-based. In this article, we share their brand story and hear their sentiments around being finalists of the 2023 Fashionomics Africa Contest.
About Umòja Shoes
Umòja, which means "unity" in Swahili, is a brand of sneakers that combines tradition, modernity and innovation while promoting West African textile craftsmanship, with respect for the environment. The company was founded by Dieuveil Ngoubou and Koulibaly Lancine. Riding on the wealth of craftsmanship in Burkina Faso, Umòja designs and creates sneakers in collaboration with nature. Their sneakers are 100% plant-based and plastic free. Their product range includes the MMEA shoe (meaning 'plant' in Swahili), which is the brand's first 100% plant-based sneaker which was released in 2021. It is produced from four materials which are organic cotton, linen, hemp and hevea milk.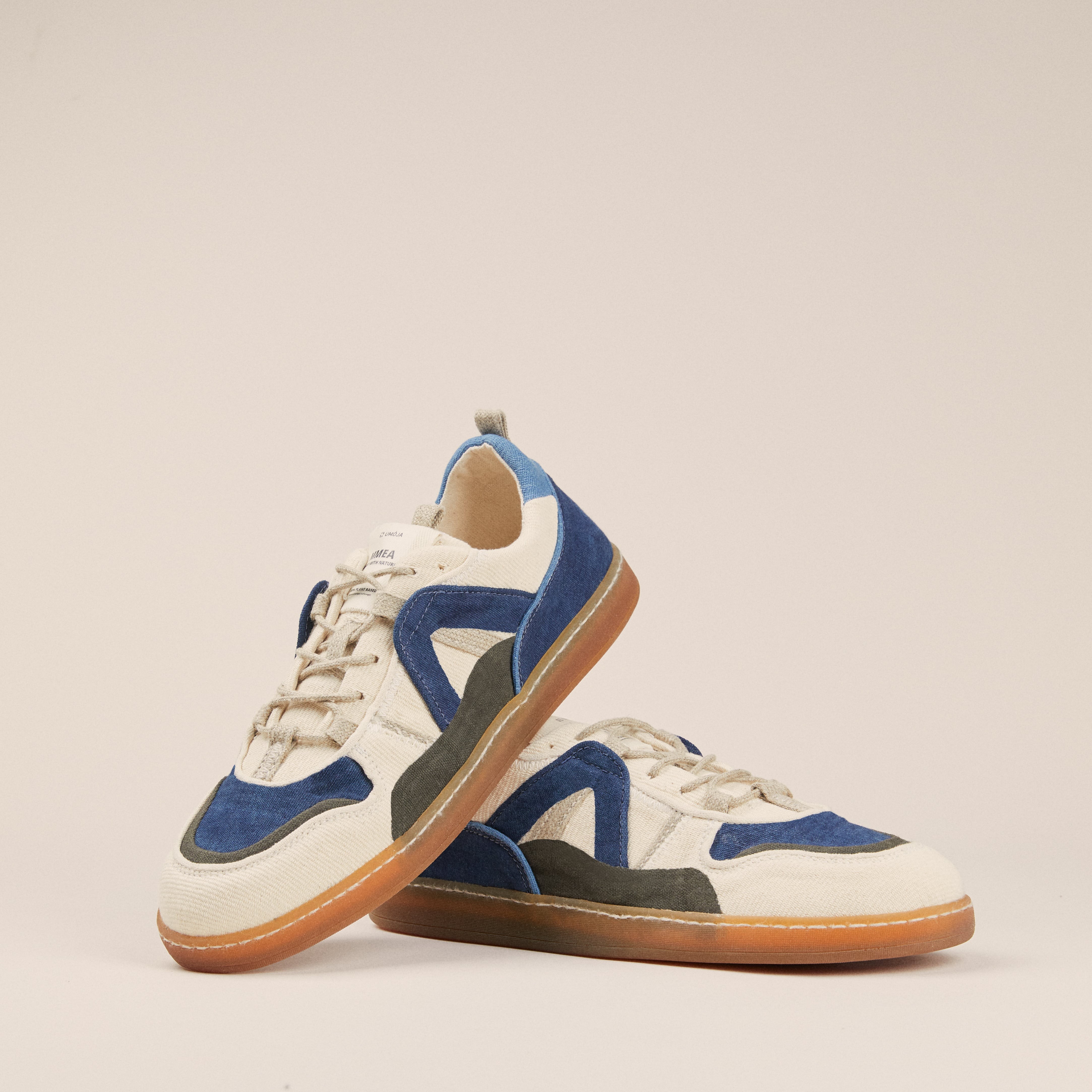 The Umòja Shoes brand is convinced that artisanal know-how should be promoted in the context of changes in consumption. It is with such a view that the brand believes that international trade can be organized around human and ecological values, without losing product quality. For that reason, Umòja experiments on a daily basis to get closer and closer to its ideal lifestyle, which prioritizes sustainability and eco-consciousness.
Umòja's sneakers are the result of four years of development of shoes designed without plastic. Produced from only four noble materials: cotton, linen, hemp and rubber milk, the brand's sneakers are fully biodegradable. All of the brand's products are designed in an artisanal way - 100% plant-based, from the dye to the glue and the sewing threads. In achieving quality, sustainable sneakers, Umòja's team works directly with farmers and craftsmen in a fair-trade approach. As the production of their sneakers is dependent on the artisanal production of the textile of which they are made, they can only produce a reasonable quantity.
"We insist on total traceability of the production chain, which is not the case for all brands in the footwear sector." - Dieuveil
In that regard, Umòja seeks to offer unique, transparent sneakers, which are rich in history and expertise. This breaks the status quo in the footwear sector, where, according to the Danish Fashion institute, 95% of the brands in fashion do not know where their fibers come from.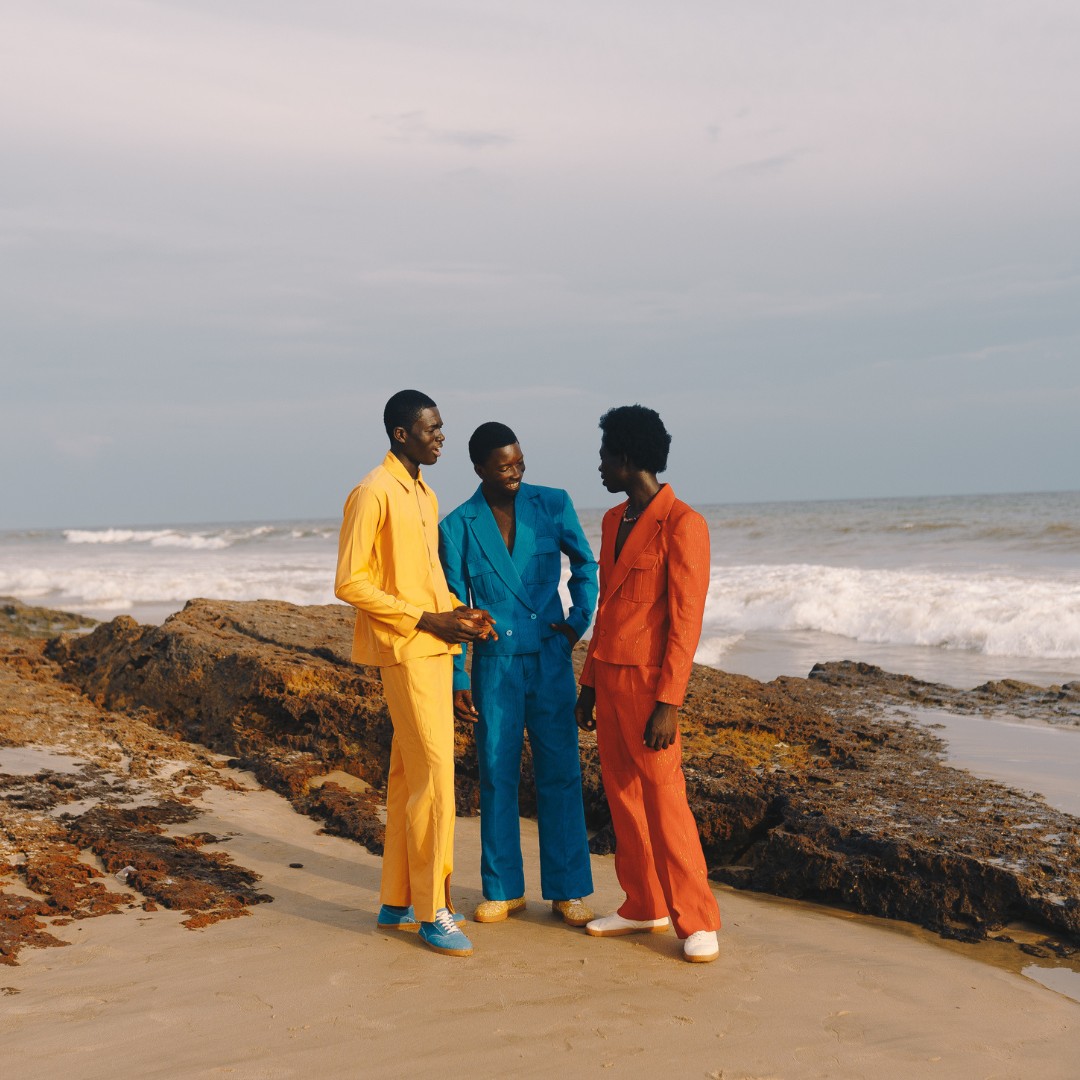 Reduction in pollution is another factor that motivated Umòja Shoes to innovate within the footwear sector. According to the World Wildlife Fund (WWF), the textile industry is the second most polluting industry in the world, generating 1.7 billion tonnes of CO2 per year. For sneakers specifically, different chemicals are involved in its production. For instance, dyes on logos are made with heavy metals whereas spongy insole is made with polyurethane. These toxic chemicals, more than just creating health problems for production workers, also pose an environmental hazard. Used sneakers are often disposed of in harmful ways, such as incineration or dumping them in landfills where they take 30 to 40 years to decompose while emitting harmful chemicals. Therefore, as actors in the energy transition, Umòja Shoes identified innovative, biodegradable plant materials as an alternative to plastic in the fashion industry.
"Our goal is to return to natural and biodegradable materials to facilitate the end of life of our finished products. Giving back to nature what it lends us." - Dieuveil
In addition to sustainability, Umòja adheres to principles of inclusion and ethical trade. Since 2018, it has been working with Adaja, a cooperative in Burkina Faso that participates in the reintegration of the most vulnerable women by giving them access to weaving and dyeing crafts. Looking at how the brand has successfully created partnerships with producers, artisans and farmers, is a testimony of how various stakeholders in the textile value chain can collaborate at a semi-industrial scale, towards the production of beautiful products of excellent quality.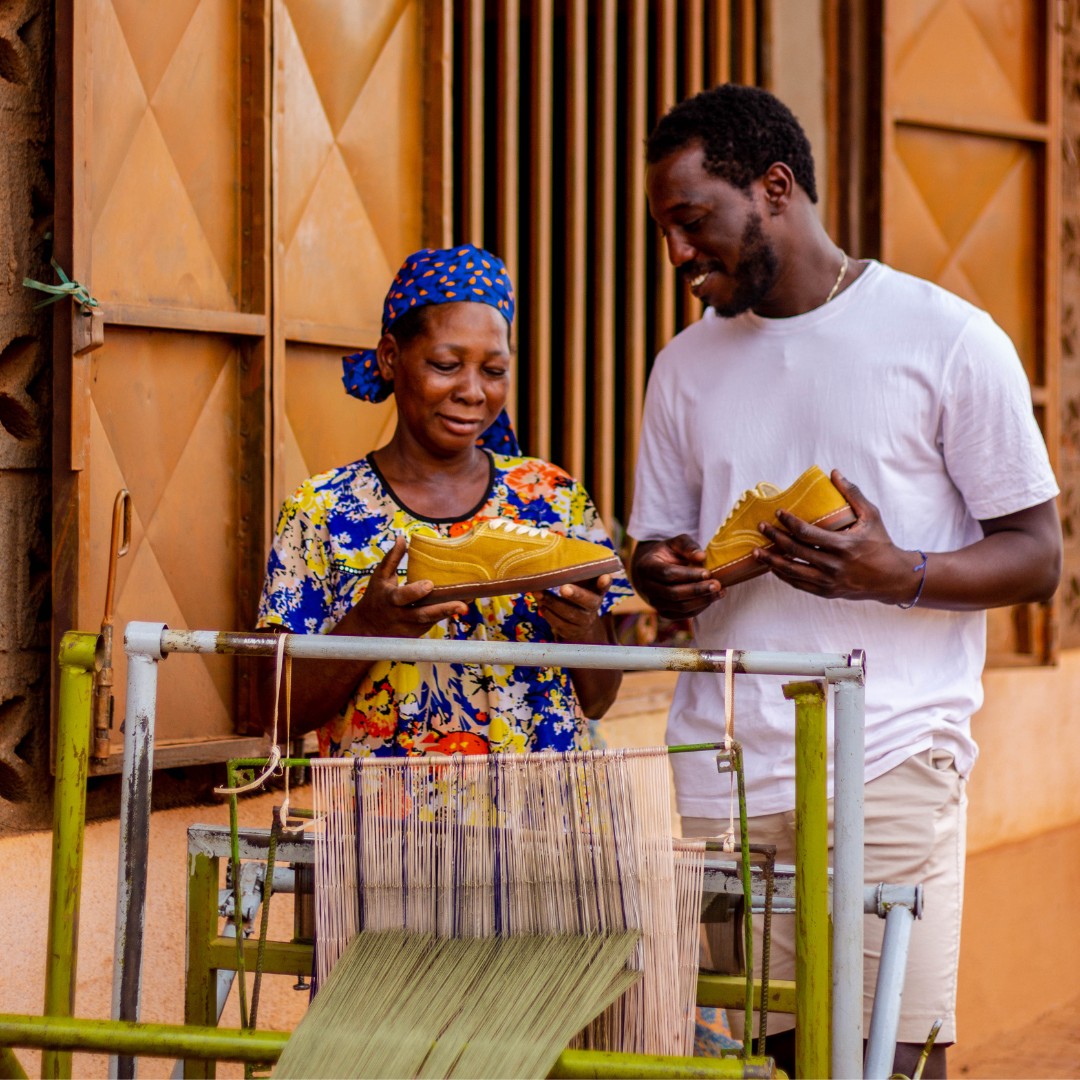 About being a finalist of the Fashionomics Africa Contest
Umòja's co-founders felt honored to have their work recognized for its outstanding quality and innovation.
"Being a finalist in this prestigious contest has given us great visibility. Following the announcement of the finalists, we were contacted by the South African magazine TWYG for an article. It was an honor to be featured alongside two other beautiful African brands that carry eco-responsibility values." - Dieuveil Ngoubou & Lancine Koulibaly
The Fashionomics Africa Contest awards the finalists with a package of prizes that includes a branding kit, promotion actions to gain visibility as well as mentorship and networking opportunities to facilitate business growth.
To know more about Umòja Shoes and their stylish, yet sustainable sneakers, visit their website.