Role of Policy in Unlocking Growth in Africa's Fashion Industries
20 Mar, 2023
Role of Policy in Unlocking Growth in Africa's Fashion Industries
For most African countries, the business of fashion was conventionally reserved for the runway. But after realizing that Africa's fashion industry is the second largest employer after agriculture, and has potential for more impact, fashion is successfully making its way to the policy agenda. In this week's article, we explore the African fashion value chain and how policy can be leveraged to unlock value for Africa's fashion industries.

Current Look at Challenges in Africa's Fashion Value Chain

High level of imports
About 90% of the raw materials that are used in the Africa's fashion value chain are imported. This is further compounded by high volumes of second-hand clothing, which compromise the competitiveness of companies operating in Africa's fashion industries.

Logistical challenges
The majority of African countries require improvements in both hard and soft infrastructures. Investments in the development of roads, rail and internet connectivity are needed, in order to facilitate smooth operations across the fashion supply chain.

Antiquated equipment and technology
Financial investment to replace antiquated machinery and obsolete production technologies is essential for companies operating in Africa's fashion industries. Failure to fund these changes presents a huge hurdle for textile and apparel companies seeking to raise their productivity levels and export capacity.

How Can Policy Fill These Gaps?
Development of Africa's fashion industries relies heavily on collaboration, and the government's power to convene the public, private and development sector, in pursuit of growth for key industries such as fashion. Below are some of the areas of focus which government policy can target, in bolstering the growth of African fashion industries.



Financing the fashion industry
Much of the challenges faced in Africa's value chain culminate to a lack of competitiveness, which can be addressed by provision of finance. While governments might not have the capacity to fully resource fashion industries by themselves, deliberate efforts through policy can assist in channeling funds to this key sector. If governments demonstrate their commitment to the cause, other key players and ministries will follow this tendency.

Case Example: South Africa
The fashion industry in South Africa is an example of how the government's commitment to the creative industries have yielded benefits for the fashion industry and the economy as well. Its thriving fashion industry is a result of well-coordinated and purposeful efforts by the government to invest and support the clothing and garment industry, through multiple policy tools. In 2017, the South African Department of Trade and Industry approved a USD 365 million grant for a Production Incentives Programme (PIP) within the Clothing and Textiles Competitiveness Programme (CTCP). The country's department of Sport, Arts and Culture (DSAC) also approved and set in motion a 2022-2023 masterplan for the creative and cultural industries. Among its many efforts to promote the fashion industry, South Africa also boasts of the highest number of accredited fashion institutions in the continent. As such, it is not surprising that the country has birthed talented designers such as Rich Mnisi, who were schooled locally in South Africa.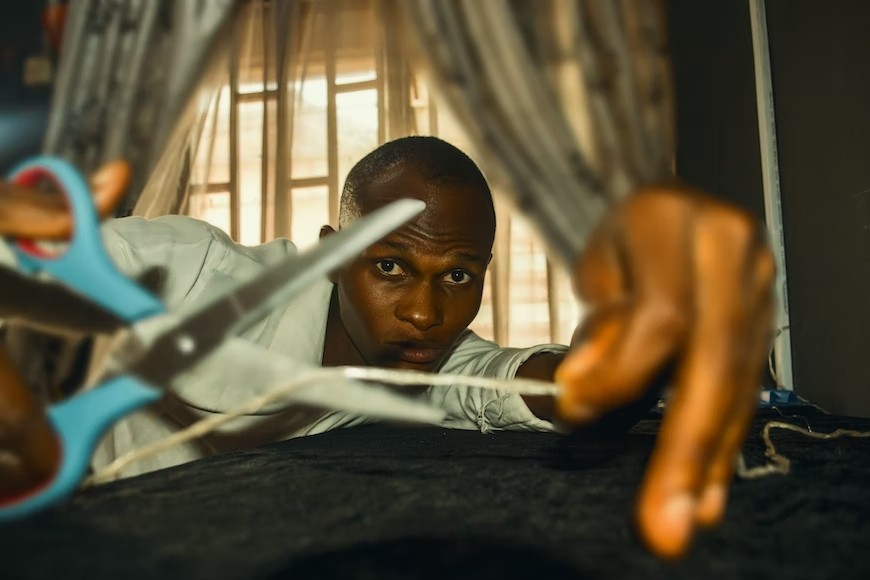 Positioning the fashion industry for exports
Export oriented policies are an important ingredient in unlocking value for Africa's fashion value chain. Particularly in African countries, foreign exports are a brilliant strategy to boost revenue for businesses along the African fashion value chain. They allow local fashion businesses to capitalize on the higher spending power of developed countries.

Case Example: Kenya
When the African Growth and Opportunity Act (AGOA) was introduced, Kenya was the second country to get its AGOA certification, thanks to policy makers with a keen eye for opportunity. Amid the Covid-19 pandemic and supply bottlenecks in 2020, Kenya still recorded high garment exports worth USD 420 million. At the moment, the country boasts of being one of the largest garment exporters in Africa, with a garment industry that employs 50 000 people. Due to well calculated policy stances by its government, Kenya's garment industry is expected to drive growth in Kenya's manufacturing sector for the next decade.

Protectionist policies
Most of the textile and apparel industries in Africa are still in their infancy. As a result, they require a certain level of shielding from outside competitors in the early stages of development. For instance, the issue of second-hand clothing is a long-standing pain point for African garment industries. However, not many governments have taken a policy position to shield their garment industries from this type of competition. In the long run, protectionist policies could prove beneficial to reduce the trade deficit for textile industries in African countries.

Case Example: Rwanda
Rwanda is the only country in East Africa that remained resolute on banning the import of second-hand clothing in 2018. As a consequence of that stance, Rwanda was suspended from being an AGOA beneficiary. However, its counter argument pointed out that allowing second-hand clothing raised its import bill in a way that significantly counters its export benefits through AGOA. When implemented correctly, Rwanda's expectation was to create more jobs through a revival of local industries than those generated from the import of second-hand clothes. According to sources, the ban on second-hand clothes gave rise to new textile manufacturers, rising from less than 10 in 2015 to the current 70 textile and leather firms employing many people. While arriving at competitive prices is still being worked on, the policy has positively revived the textile and apparel chain in terms of job creation.

Investment in infrastructure development
By itself, the African fashion industry cannot solve the challenge of infrastructure. Policy measures that support infrastructure development will significantly reduce the cost of doing business along the fashion value chain, and consequently unlocking more value.

As shown, policy plays an important role in the development of Africa's fashion value chain. With the right policy mix, changes in the African fashion industry can have ripple effects that spread across the whole economy.