Incubator and Accelerator Programs
---
Community Training Sessions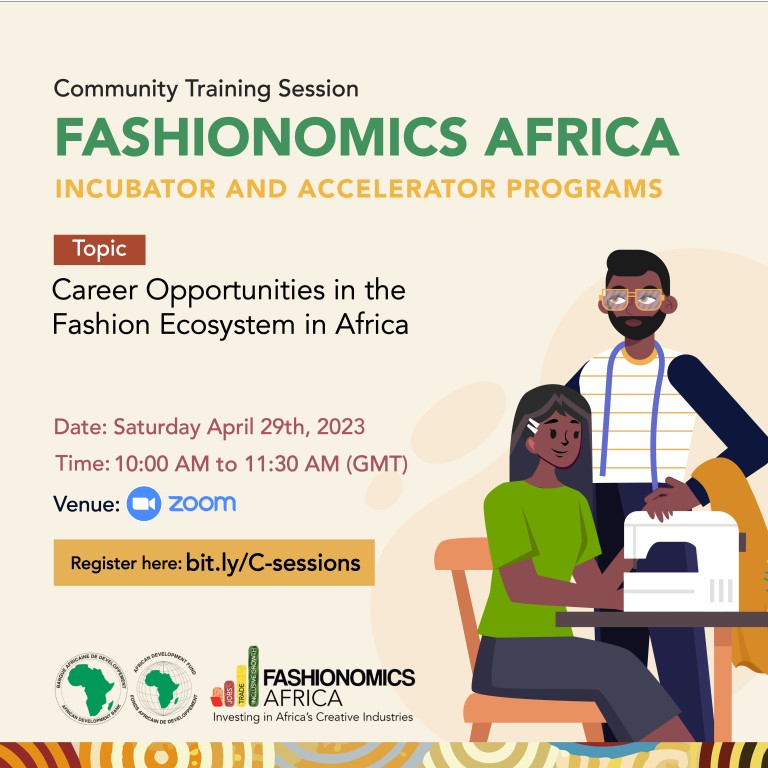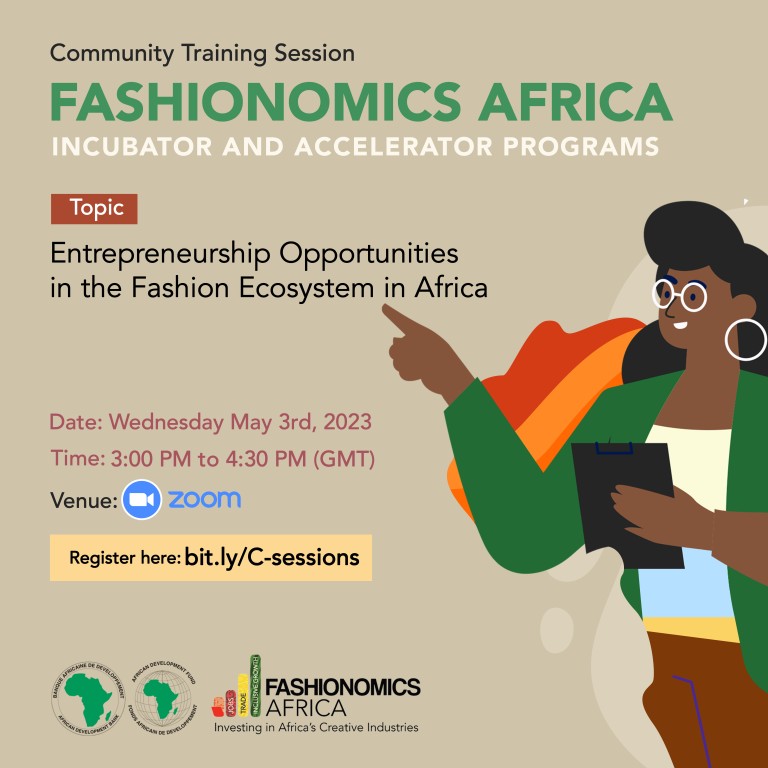 The community training sessions are for the general public – interested fashion designers, fashion illustrators, fashion photographers and fashion enthusiasts – and the participants of the Fashionomics Africa Incubator and Accelerator Programs. The aim of the sessions is to broaden the understanding of participants in the fashion industry to help them spot new career and entrepreneurship opportunities in the fashion ecosystem in Africa.
The sessions offer participants the opportunity to:
Learn how to observe trends and opportunities available in the African fashion industry and spot business and career opportunities.
Network with fellow industry professionals.
Learn from industry experts.
The sessions will be available in four languages (English, French, Portuguese and Arabic).
Programme Details
Community Training Session 1
Date: April 29th, 2023
Time: 10:00 am - 11:30 am GMT
Topic: Career Opportunities in the Fashion Ecosystem in Africa
Community Training Session 2
Date: May 3rd, 2023
Time: 3:00 pm - 4:30 pm GMT
Topic: Entrepreneurship Opportunities in the Fashion Ecosystem in Africa
To register for the sessions, you first need to create an account on the Fashionomics Africa platform (it's free) or log in with your account if you already have one. Once you create the account, click on the button "Sign me up!" and then you will see the Zoom link needed to connect.
Please note that when creating an account on the platform, you will receive a verification email. If you don't receive it, please check your spam folder.
This event has already finished and the registration form is now closed.
Thank you for your interest!
X
<
>