African fashion has a new champion, and their name is Musa&Co.
10 May, 2023
African fashion has a new champion, and their name is Musa&Co.
Musa&Co. have been announced as the winners of the third edition of the Fashionomics Africa Contest. The online competition recognizes African fashion brands that are striving to transform the fashion industry in terms of production, consumption and recycling, to promote more eco-friendly consumer practices. A total of 233 submissions were received to the competition, which were evaluated by a panel of judges consisting of representatives from the United Nations Environment Programme, Parsons School of Design, strategic consulting and communications agency BPCM, the Ellen MacArthur Foundation and the Centre for Sustainable Fashion. The panel shortlisted three finalists: Musa&Co., Berabose Designs and Umòja Shoes. The three finalists were then put to a public online vote on fashionomicsafrica.org to confirm the winner.
Beyond being sustainable and ethical, Musa&Co. demonstrated a high standard of excellence, extraordinary creativity and potential to scale their activities. In this week's edition, we share more about the work being done by the brand and its sentiments on the 2023 Fashionomics Africa Contest.
About Musa&Co.
Musa&Co. is an accessory brand founded by Sofia Mateus and Ivan Morais. The brand is focused on creating season-less pieces ethically handcrafted in Benguela (Angola). From inception, the brand was a reflection of the passion of its owners for crafts and natural materials, and a statement for the need of self-expression and culture decolonization of fashion in the African continent.
"We believe in the power and beauty of African raw materials, African sensibility and handcrafts." - Sofia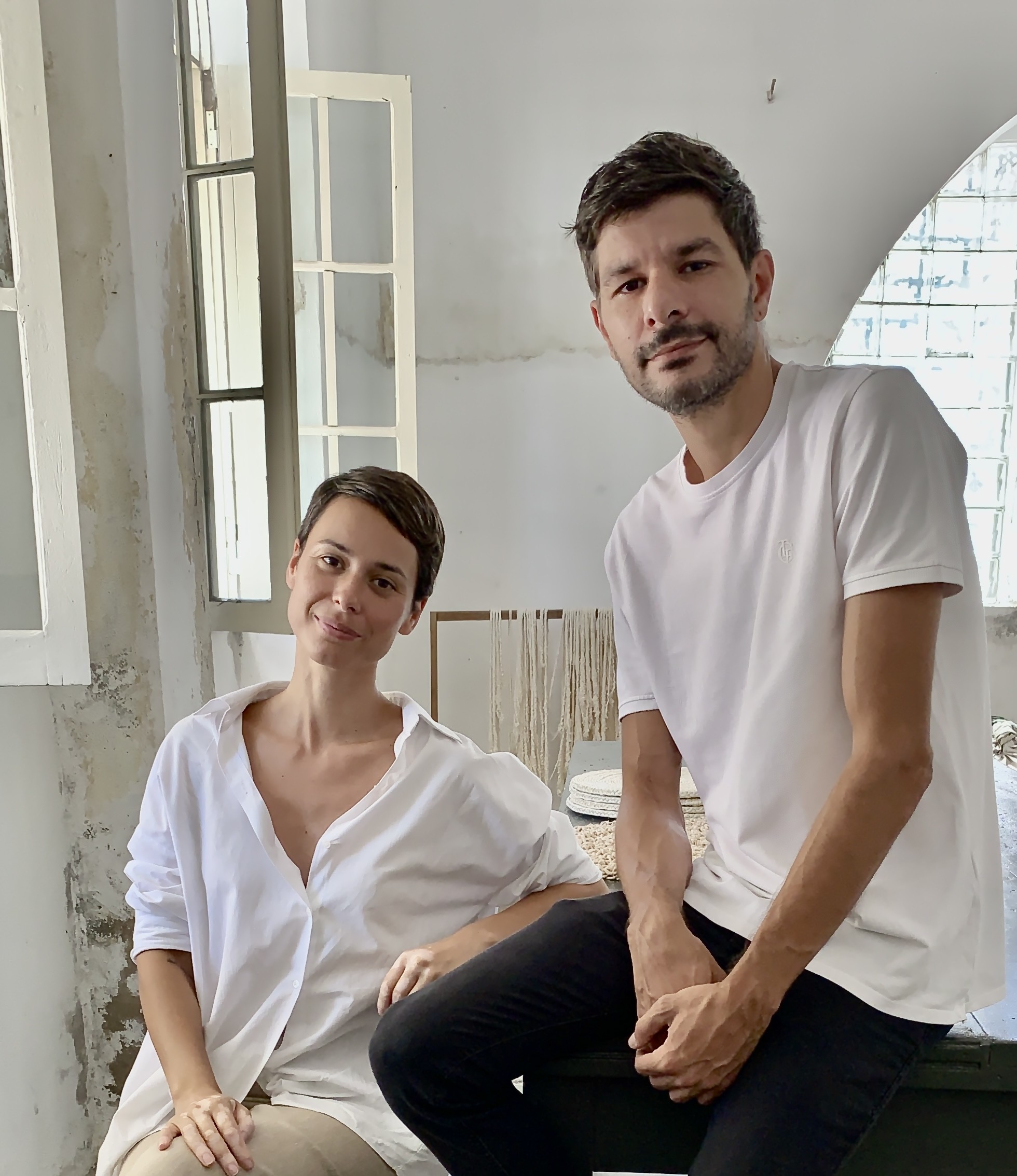 Design and production of all of the brand's products is done in-house, using locally sourced natural materials. As an ethical brand, Musa&Co. is also very deliberate about sourcing its raw materials from a list of key local suppliers, creating forward linkages for agricultural farm owners and local farmers from rural areas. For example, the brand collects seeds of eaten fruits, wood, or hand extracted sisal, from rural areas supporting them with an extra income. They also source agriculture waste as a source of raw materials, such as banana fiber (for spinning and braiding) or onion peels (for dyeing) from local farms. Musa&Co. therefore helps these farms to improve their resource management and emissions reduction, by re-using waste products that would otherwise be burnt.
As further demonstration of the brand's commitment to the cradle-to-cradle approach, Musa&Co. also works with the local textile industry by giving a second life to the factory's leftovers and cotton waste. The waste is used to produce items such as handmade cloth, bag linings and dust bags. Musa&Co. subscribes heavily to the concept of slow fashion. As such, its methodologies are based on handmade and slow-making processes and techniques.
"We truly believe in the added value of handmade goods, as well as in the power of craftsmanship as a tool to fight social inequality and poverty." - Sofia
The expertise and craftsmanship of the brand is demonstrated in the production of its authentic, luxurious products such as the Mwana, Kaholi and Limi bags.

These top three best sellers present unique details such as banana flower dyed handles, hand woven textures, hand-sculpted horn and hand-carved repurposed wood handles. The level of detail and combination techniques required for making such pieces takes an average production time of 20 days. Additionally, no chemicals are used through the production process and water consumption is kept at a minimum. Musa&Co. is also a plastic less brand. Its packaging is made of repurposed cotton cloth and recycled paper. All of this goes to show the brand's high commitment to sustainability principles.
In addition to being sustainable, Musa&Co. has proven to be an inclusive brand. It has successfully built a team, comprising of young women and men with no literacy skills and whose expectations for employment opportunities and professional development would normally be very low. Through the brand's pedagogical approach, they have become part of a cohesive team fully dedicated to their practice. As a team, they have grown through a constant desire to learn more.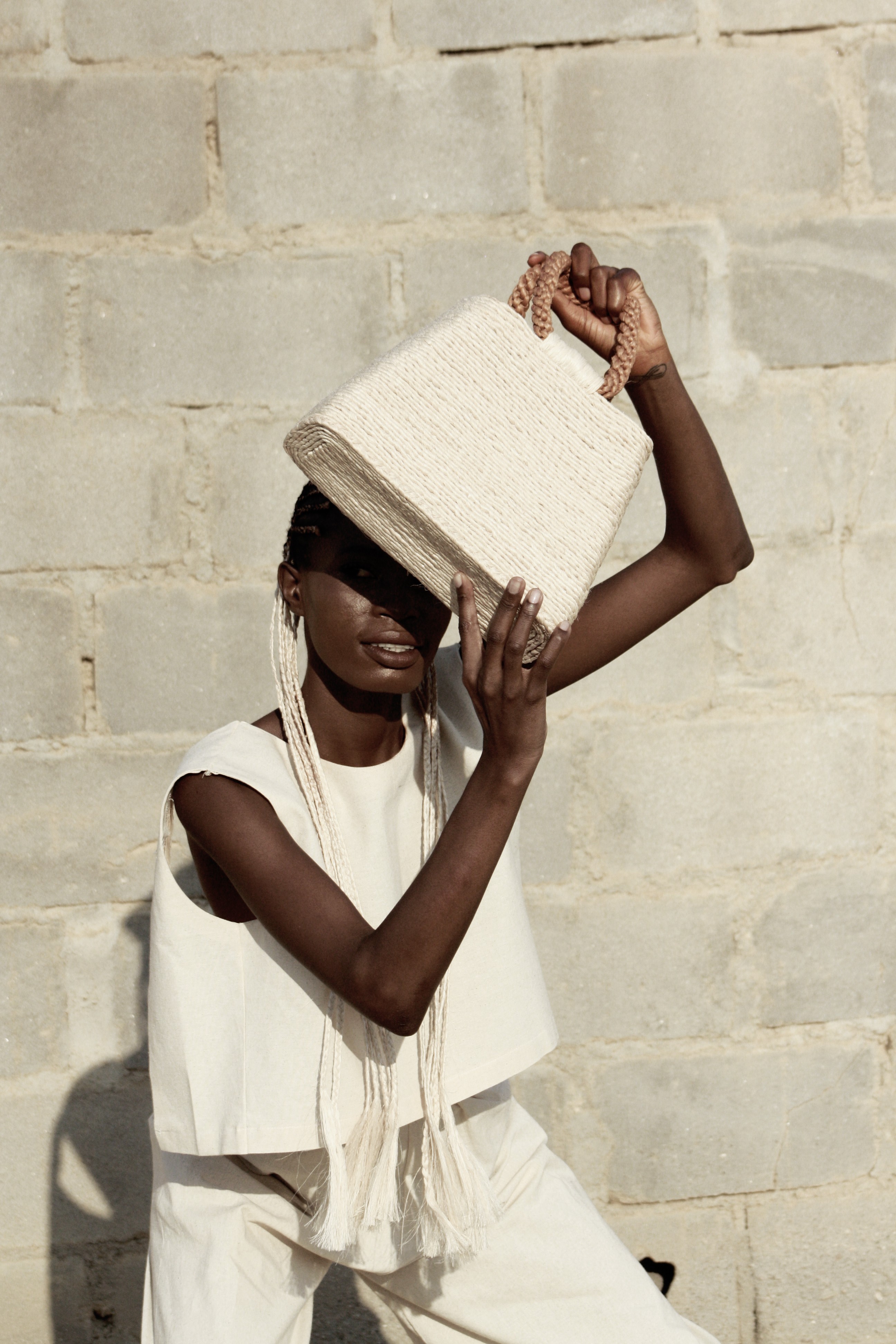 Over the last 5 years, Musa&Co. has been researching, developing and implementing its own techniques for fiber extraction, weaving, braiding, sewing, spinning, natural dyeing and paper making, adapting them to their contextual reality and needs. One of the brand's biggest achievements is the development of a fiber extractor. This project was achieved in partnership with a local workshop that allowed Musa&Co. to amplify its production capacity by extracting more fiber in less time. Most recently, they have been exploring artisanal techniques to use their studio's natural fibers leftovers to produce handmade paper for tags and packaging, in a bid to close their production system in a zero-waste circle.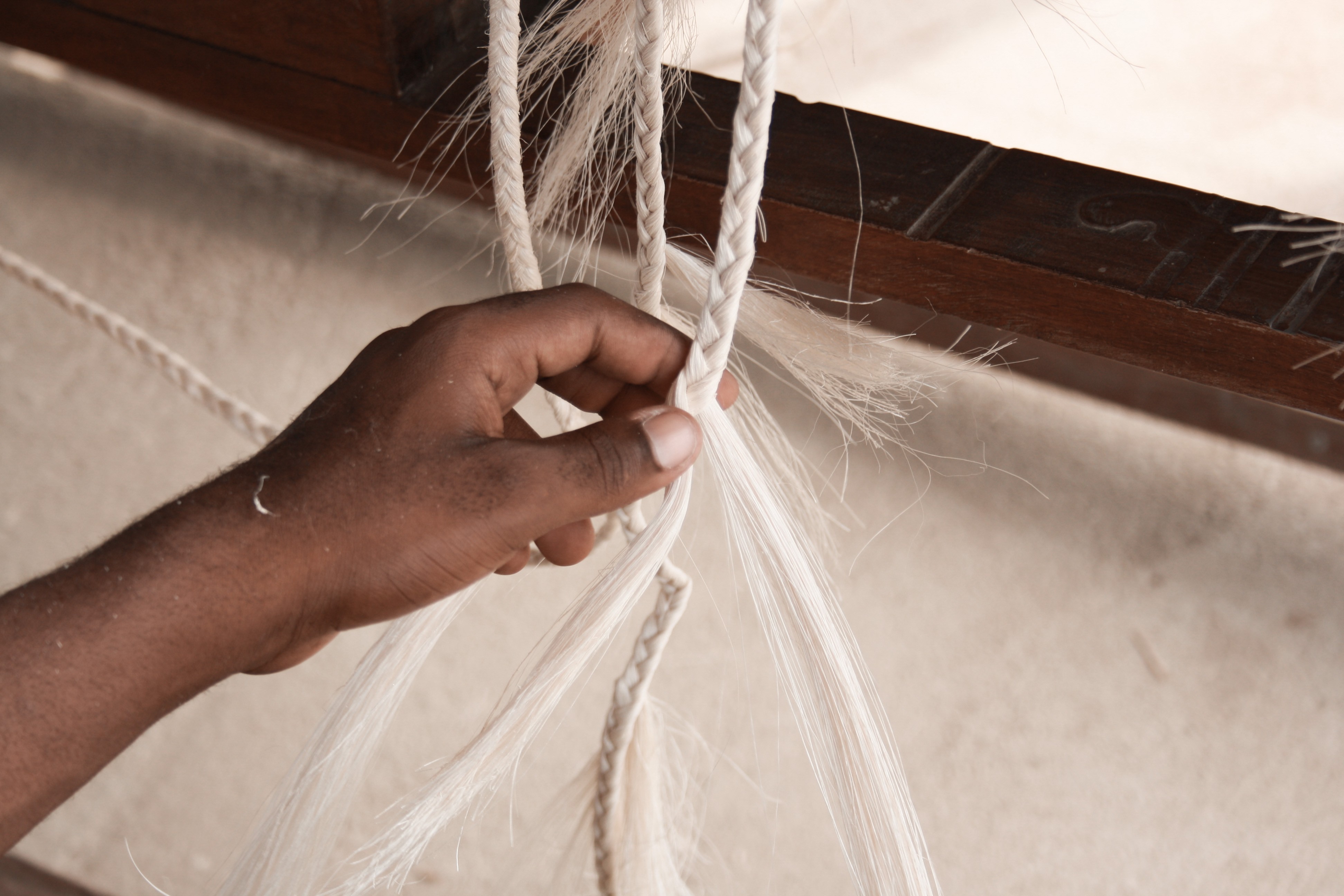 Raising awareness of sustainability in fashion
Musa&Co. is very consistent about communicating the value of its work and products. They are constantly working towards bringing awareness on sustainable fashion concepts. For instance, their collections are launched twice a year, composed of limited and timeless pieces. All pieces are inspired by cultural elements and experiences, which reinforce its importance for local community development, environmental protection and cultural decolonization. Furthermore, Musa&Co. does not show any kind of support to excessive consumerism, and it sells all its stock at full price throughout the year. They also offer fixing services to encourage long-lasting product life, resulting in a special feeling of care and pride from clients.
About winning the competition
Even though Musa&Co. could count on the fact that the quality of its product would speak for itself in the Fashionomics Africa Contest, they were overjoyed upon winning the contest.
"It is a great honor to be selected as the winners and to represent Angola in the Fashionomics Africa Contest 2023. Winning this prize represents the acknowledgment of our hard work and commitment to our community, feeling an immense excitement to have the support to improve and grow our business. The most profound recognition goes to our amazing team who has been essential for this success." - Sofia Mateus & Ivan Morais
Beyond the thrill of winning, the competition symbolized the possibility for scaling their operations. Finally, they can invest in their manufacturing system with the $10,000 grant money. This will enable them to speed up their production process, so they can channel more of their energy to experiments and creativity. The brand shared that they intended to explore adding clothing making to their operations. They intend to design very small batches of exclusive clothing pieces, bringing awareness to our customers on the making process, and therefore the added value of each pursue. In addition to the cash prize, the brand will also receive networking and mentoring opportunities from the competition collaborators.
To view more of the work being done by Musa&Co. you can visit their Instagram page.